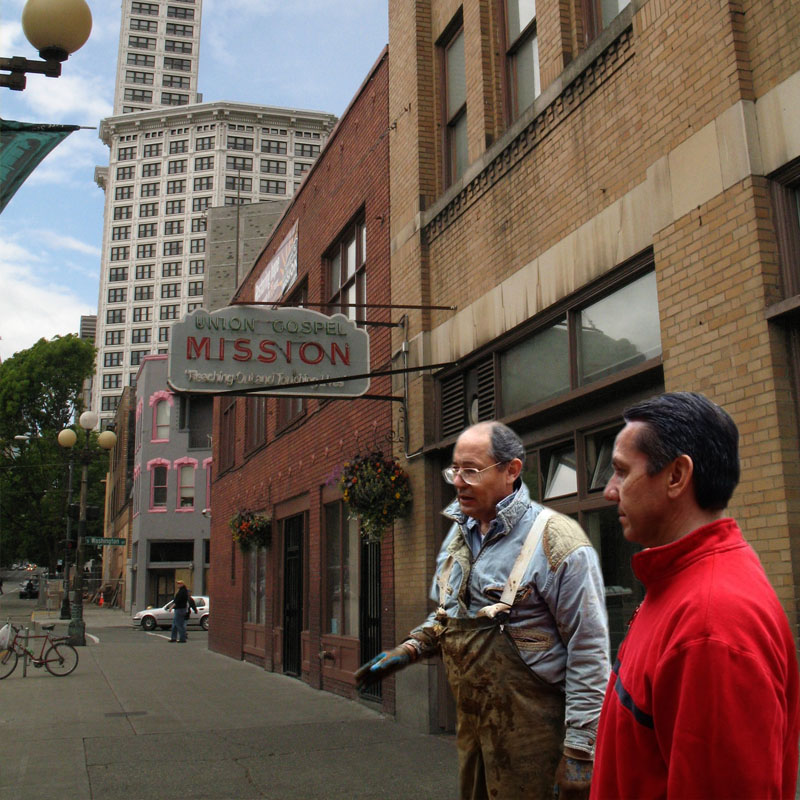 Republican candidate for Governor Dino Rossi issued a strong statement today denying any ties to charities in general and Seattle's Union Gospel Mission in particular. A series of incriminating photographs have been revealed that show Rossi performing a number of selfless volunteer acts for Seattle's Union Gospel Mission.
"I do not now, nor have I ever cared even the slightest bit about what happens to the homeless," said Rossi. "This is just another of the baseless attacks that have become typical of my opponent."
Allegations of Rossi's involvement at the shelter began in May. At that time, Rossi denied having any sort of connection, saying "I don't even know what the Union Gospel Mission is, but I definitely don't support unions." However, an in-depth investigative report by the Naked Loon uncovered evidence that contradicted Rossi's claims.