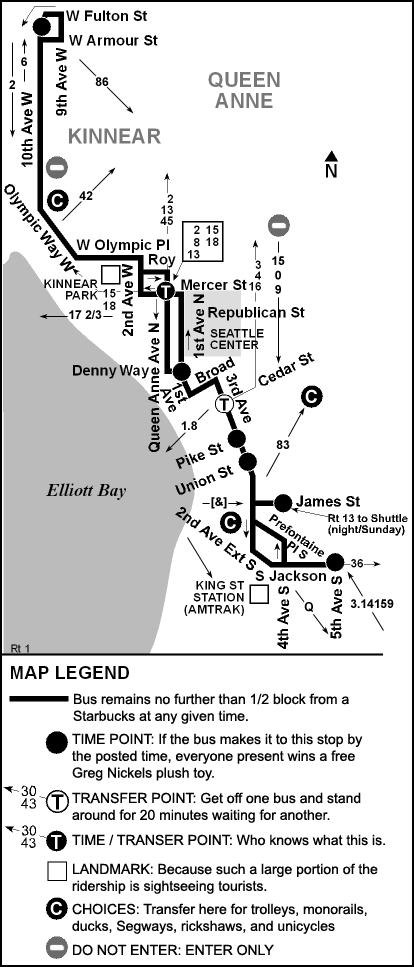 As the price of gas continues to fly higher than a bald eagle on LSD, more and more people are looking for ways to cut commuting costs.
With access to one of the world's best mass transit systems, Seattle residents are in a great position to kick the disgusting habit of driving once and for all.
If you're new to mass transit in Seattle, don't fret! Just follow these easy tips and you'll be clearing your environmental conscience and fattening your wallet in no time.
The best thing about mass transit in Seattle is all the choices. We've got bus, light rail, monorail, commuter rail, trolley, ferry, and much, much, more! Of course, all these choices can be intimidating to someone who is used to the boring one-trick-train systems in lesser cities such as Chicago or New York.