I made a quick stop by Home Depot today and spotted something rather unusual.
Take a look at the picture below and see if you notice anything… odd.
Can't spot it? Here, let me help you: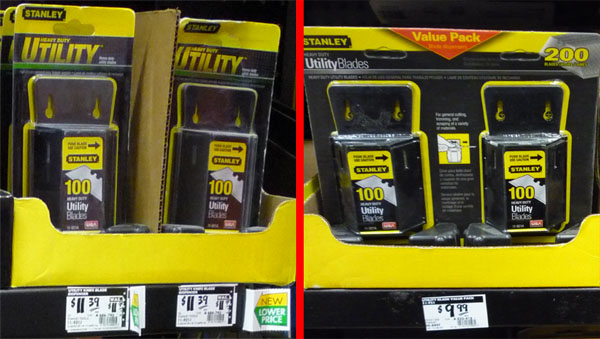 That's right, they're selling a single 100-blade dispenser of Stanley Heavy Duty Utility Blades for a "NEW LOWER PRICE" of just $11.39, while two shelves below a two-pack of the exact same 100-blade dispensers of Stanley Heavy Duty Utility Blades is priced at $9.99.
It was a difficult decision that I pondered for nearly a second, but in the end I decided to go with the two-pack. Do you think I made the right decision?