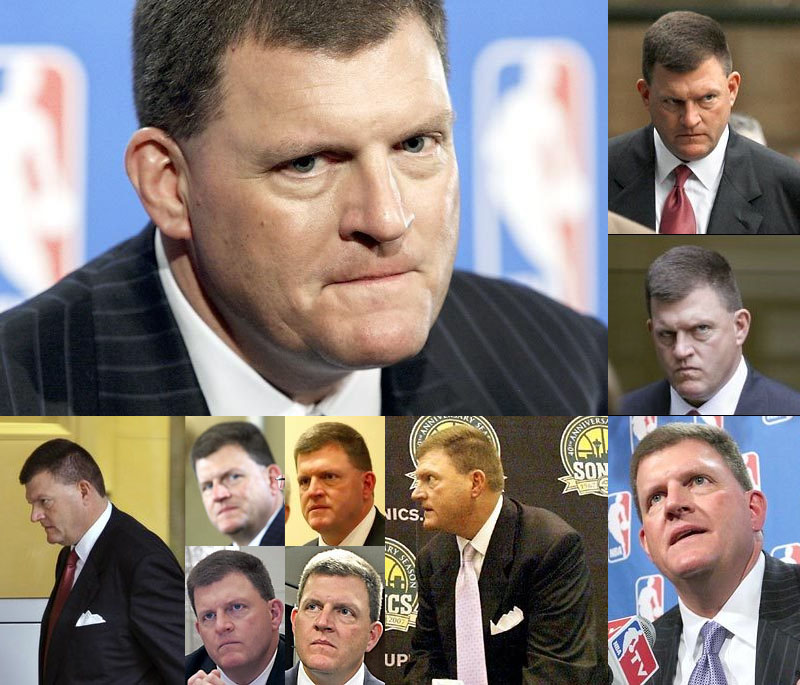 Editor's note: Thanks to the uncanny prescience of our writing staff, The Naked Loon is able to bring you the big news about today's Sonics ruling ten whole hours before anyone else!
Welcome to the future, Seattle.
As U.S. District Judge Marsha Pechman handed down her decision today in Seattle's lawsuit against the Sonics, team owner Clay Bennett successfully maintained his trademark scowl without displaying even so much as a slight twitch at the corner of his lips.
When Judge Pechman's ruling was revealed at 4:00 this afternoon…